SPARC is excited to invite you to another great disaster and preparedness conference

Weathering the Storm 2023

!
Join us for a

full

day of fantastic Speakers, a wide array of Vendors, exciting Exhibits, and a chance to network and connect with others in the preparedness community.
Vendors/Exhibitors- Click here to register
Sponsors- Click here to register
Attendees- Click here to register
7:30am  Registration Opens, Vendors and Exhibitors Inside, Continental Breakfast Available (Expo Hall)
8:30       Welcome & Opening Words
We have a full day of fantastic speakers lined up:
Keynote Speaker- Sameer Vohra, MD, JD, MA Director- Illinois Department of Public Health
Greg "Spinner" Vaughan- Dangerous Goods Officer -Canadian National Railway
Tony Collings- Cybersecurity Advisor- Cybersecurity and Infrastructure Security Agency (CISA)
Bart Hagston- Jackson County Health Department Administrator
Bruce Tally- Volunteer Communications -Williamson County EMA/ITECS11
Tom Windland- 911 Coordinator- Wayne County 911
Christine Wielgos- Warning Coordination- Meteorologist National Weather Service (NWS)
Lunch provided by Crystal's Catering
Scott Gauvin- Manager of Strategic Operations and Preparedness- Illinois Emergency Management Agency & Office of Homeland Security (IEMA-OHS)
Brad Campbell and Dan Wilder- Sorensen Wilder and Associates
Robert Hyman- EMS System Coordinator
Brent Vanham and Mohammed Imran- SIU School of Medicine
And more…!!!
Make sure to stop by all the Fantastic Vendors and Exhibits!
 4:00-4:30      Closing Words and Prizes
Registration includes:
Continental Breakfast

Catered Lunch

Full day of education with CEUs- CEU hours pending, see below for more

Numerous vendors, exhibits, and networking opportunities.
Location:
The Pavilion   1602 Sioux Dr, Marion, IL 62959
Lodging:
There are several hotels within short distance of the conference location. Visit Marion IL Chamber of Commerce for details.
Keynote Speaker Sameer Vohra, MD, JD, MA- Director - Illinois Department of Public Health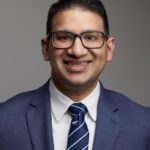 Sameer Vohra, MD, JD, MA, was appointed as the director of the Illinois Department of Public Health, effective August 1, 2022, by Governor JB Pritzker.
Dr. Vohra is a general pediatrician who holds degrees in law and public policy. He is a cross-disciplinary leader in state and national health policy formulation, and his recent focus has been on improving health outcomes in Central and Southern Illinois. Prior to his appointment, Dr. Vohra was the Founding Chair of the Department of Population Science and Policy, a practicing primary care pediatrician, and an Associate Professor of Pediatrics, Public Health, Medical Humanities, and Law at the Southern Illinois University – School of Medicine (SIU-SOM) in Springfield, Illinois, where he also served the State of Illinois as the Interim Chair of the Children's Mental Health Partnership.
A graduate of the University of Chicago, where he earned a Master of Arts in public policy, Dr. Vohra completed his medical residency in pediatrics at the University of  Chicago. He holds a medical doctorate from SIU-SOM; a juris doctorate from SIU School of Law graduating first in his class; and a Bachelor of Arts in political science and science in human culture with honors from Northwestern University.
Dr. Vohra previously served on the Illinois State Board of Health, the Illinois Medicaid Advisory Committee, the Governor's Rural Affairs Council, the Illinois COVID-19  Response Fund Steering Committee as well as national committees for the American Academy of Pediatrics, the Association of American Medical Colleges, the American Medical Association, and on the Board of Trustees for the Illinois State Medical Society and Chicago Medical Society.
He has received numerous honors including a United States Fulbright Scholarship in 2009, an American Medical Association Foundation's Excellence in Medicine Leadership Award in 2014 and was named an Edgar Fellow in 2016 as one of 40 emerging political and policy leaders in Illinois. In 2020, he was named a Presidential Leadership Scholar, chosen by the George W. Bush Presidential Center, the Clinton Presidential Center, the George and Barbara Bush Foundation, and the LBJ Foundation.
Dr. Vohra resides in Springfield with his wife, Tasnim, and two children.
The Shawnee Preparedness and Response Coalition is pleased to invite you to our Regional Disaster Conference: "Weathering the Storm." This is the tenth year for this conference, and our intent is to provide a quality disaster preparedness conference in the southern region of the state.
This conference is intended to provide relevant disaster preparedness education to members of our community involved or interested in disaster management.
This program will benefit a broad range of individuals and groups involved in personal, professional, and governmental emergency preparedness, planning, and response. EMA, Healthcare, EMS, Law Enforcement, Fire Departments, Private groups and more... Everyone is welcome
* Actual amount of continuing education hours awarded to EMTs and nurses is determined by IDPH and based on actual session times. The amount of continuing education hours awarded for Emergency Managers is determined by IEMA. The awarded amount of hours is not guaranteed.
Continuing education credit is being applied for for the following licenses or certifications: Emergency Medical Technician / Medical First Responder, Illinois Emergency Managers, and Illinois licensed nurses.
Training hours are pending approval by the Illinois Emergency Management Agency for emergency managers from Illinois who attend this event.  For more information on training hours and exercise credit available, contact Brandon Hendrix, IEMA - Planning & Training Specialist at brandon.hendrix@illinois.gov  .
Following the conference an evaluation survey will be sent out to the email provided upon registration. To obtain continuing education credit, evaluations must be completed and returned. Certificates will be sent once verification of attendance and evaluation completion is made.
Preparing for the Future:
We are starting the search early for Speakers for the 2024 Weathering the Storm Conference. Reach out to wts.sparc@gmail.com if you are interested!
Want to participate as a Sponsor, Vendor, or with an Exhibit? It's never too early to show your support and dedication to the region's premier disaster and preparedness conference! Contact us at wts.sparc@gmail.com to get started.