For many years emergency management agencies, hospitals, health departments, and other entities in Southern Illinois have planned and prepared separately for disasters. This planning involved multiple meetings and collaborative efforts with many different community partners. As time went on, these groups and others continued to meet and enhance collaboration through networking, training, and exercising together. In 2012, the different regional meetings happening within various disciplines in Southern Illinois combined in an effort to become more efficient and help eliminate duplication of effort.
The first official SPARC meeting was held at the Marion Pavilion on April 9, 2013 and in addition to hospitals, health departments, and emergency management agencies in the region, representatives from local, state, and federal response agencies, state associations, volunteer organizations, and other community partners have attended subsequent SPARC meetings. The coalition is governed by a multi-disciplinary Executive Committee and is guided by the coalition By-Laws and Strategic Plan to ensure the needs of the membership and communities in the SPARC region are met.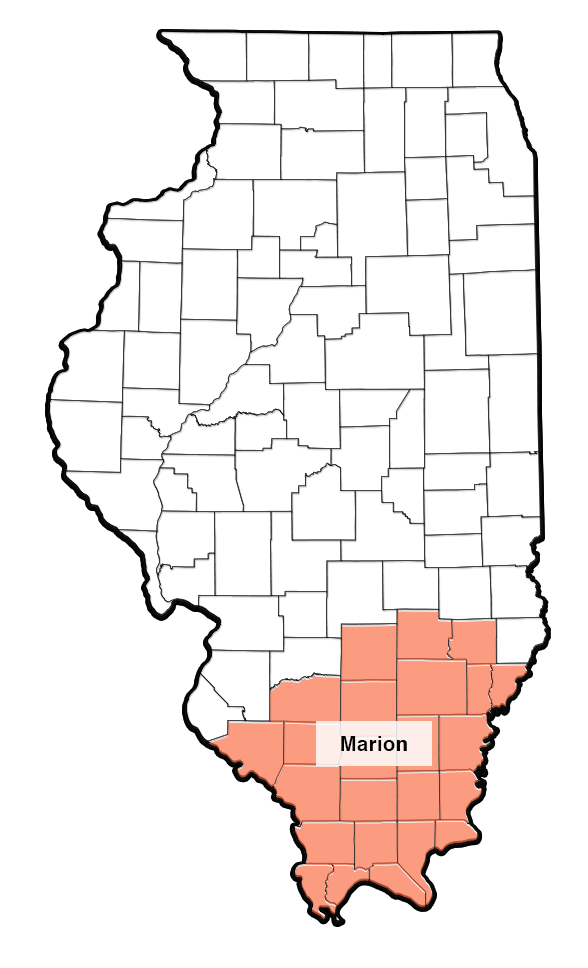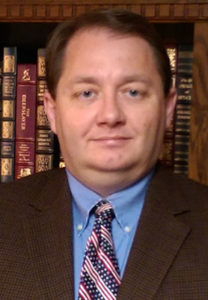 Todd Carr has been the Quality Director for 15 years at Hardin County General Hospital, a 25-bed Critical Access Hospital in Rosiclare, IL where he also serves as the facilities and safety director. Prior to joining the hospital, he worked in home health for 10 years as a physical therapist assistant and various management positions. Todd received his undergraduate and graduate degrees from Southern Illinois University of Carbondale. In 2000 he created a nonprofit corporation to promote tourism in Southeastern Illinois. He has volunteered for many governing boards and held local elected offices. He has written 2 historical books on Southern Illinois. Todd is a native of Elizabethtown where he continues to live with his wife and 3 daughters.
Calvin Stearns , Vice President
Calvin retired from Carbondale Police Department in 2009 as Deputy Chief of Operations after 28 years of service. He served as the ILEAS (Illinois Law Enforcement Alarm System) Region 11 Planner from 2009-2011, when his job duties changed to South Operations Manager for ILEAS. In addition to planning duties for Region 11, He now supervise the Regional Planners in the central and south regions of the state.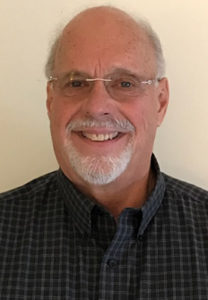 Larry Busch is a founding member of the SPARC Executive Committee and currently serves as Treasurer. He also actively supports the Southern Illinois Community Foundation as a member of their board, including three terms as president. Larry has been involved in many of Southern Illinois's region responses following several disasters. He also frequently presents programs about best practices for personal disaster preparedness. Busch proposes that, if residents in Southern Illinois can take measures to care for themselves following a disaster, our professional respondents of SPARC can be freed to serve with even greater effectiveness. Larry was a career faculty member at SIUC and makes his home in Carbondale.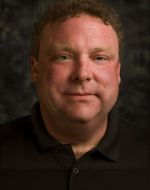 Brad is an employee of Southern Illinois Healthcare. He started working in the Emergency Department at Herrin Hospital in 1992. Brad is currently the EMS Coordinator for Herrin Hospital and served many years as the Safety Officer and Emergency Preparedness Coordinator for the facility. Brad worked for the City of Herrin Ambulance Service for several years prior to going back to school for his nursing degree. Brad is an elected Village of Energy Trustee. He has served the Village of Energy since being elected in 1998. Brad currently serves on several regional, county and local advisory committees. Brad serves on the Shawnee Preparedness and Response Coalition (SPARC) Executive Committee and is the Co-Chair of the Williamson County Local Emergency Planning Committee(LEPC).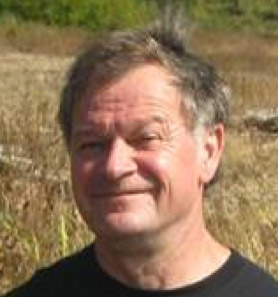 Bill Thouvenin from Centralia, IL is currently with the Marion County Health Department serving as the Emergency Preparedness Coordinator along with chairing the Training, Exercise, and Education Committee with SPARC. Bill graduated from Kaskaskia College (Administration of Justice) and from Greenville University (Organizational Leadership). He spent many dedicated years to the Centralia Fire Department where he then retired.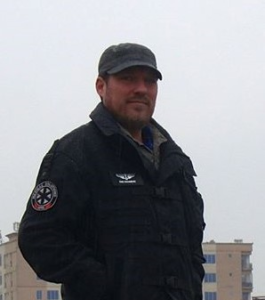 Arien currently serves the people of Southernmost Illinois as the Regional Hospital Coordinating Center Manager. Born in Buffalo, NY; he has maintained a small apartment in Cobden since the year 2000, after separating from the military. Prior to joining the RHCC Team in late 2019, Arien spent sixteen years traveling the world providing medical care and health/safety services in several of the most remote and arduous locations on the planet. Some of his career highlights include: providing emergency medical services in the Darfur region of The Sudan during the height of the genocide; participating in the 2010 earthquake response in Port au Price Haiti, first as the medic for ABC News and then as a volunteer with a children's charity; spending 95 days at sea during the Deepwater Horizon Disaster Response; and accompanying a science expedition to Antarctica. Arien has had the opportunity to visit 55 countries and all seven continents. He holds multiple college degrees, his most cherished being an Associate's in Environmental Resources & Geography from John A. Logan College (JALC), and a Master's in Healthcare Management from Southeast Missouri State University (SEMO). In 2020, Arien was accepted as a Fellow in The Academy of Wilderness Medicine. His professional credentials include being a Registered Environmental Health Specialist, an Occupational Safety Specialist, and a Paramedic. He is also a Red Cross Instructor Trainer for Emergency Medical Response, Wilderness & Remote 1st Aid, Basic Life Support, and CPR/ 1st Aid/ AED; as well as an Illinois Licensed EMS Lead Instructor. When not working, Arien is passionate about cooking and his bicycles. Arien is a veteran Marine Corps Reservist, and later served in The US Coast Guard, where he started his initial medical training.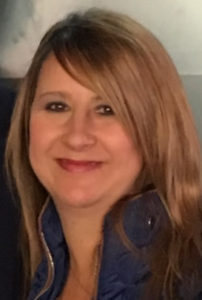 Gisele M. Reece is currently the Director of Nursing at the Southern Illinois Orthopedic Center. In her role, Gisele leads a team of professionals who provide outpatient ambulatory orthopedic surgery. Prior to her appointment as Director of Nursing, she served as the Nurse Manager of the Southern Illinois Orthopedic Center. Gisele has 24 years of nursing experience working in various medical fields including the Intensive Care Unit and the Cardiac Step-Down Unit. Gisele has vast experience in Employee Health, Quality Assessment and Performance Improvement, Infection Control, Risk Management, HIPPA, and Corporate Compliance. She is an active member of ASPAN, APIC, AORN, AND AOHP. Gisele is currently serving as a SPARC Executive Board Member and represents the non-hospital healthcare members.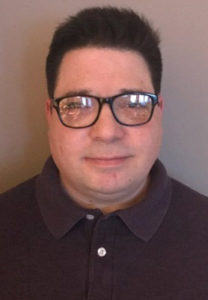 Robert Hyman is from Eldorado, IL. He is currently the Emergency Medical Services System Coordinator for SSMHealth Good Samaritan Hospital, the Mt. Vernon Campus along with being the Emergency Medical Services – Program Director/Paramedic Instructor for Rend Lake College. Robert earned his Master of Science Degree in Biosecurity and Disaster Management from Saint Louis University and his Bachelor of Science Degree in Health Services from the University of Southern Indiana. His current job duties entail being responsible for conducting emergency medical services and paramedic education and being responsible for coordinating the provision of Emergency Medical Services for the Good Samaritan Regional EMS System.

Bobi began her career with Southern Seven Health Department (S7HD) in November of 2000.  She is currently the S7HD Emergency Preparedness Coordinator.  She took that position in September of 2019 after assisting the two previous Environmental Health/Emergency Preparedness Directors.  Bobi oversees the S7HD Public Health Emergency Preparedness program covering the seven southernmost counties of Illinois which works to plan for and respond to the public health impacts of disasters and disease outbreaks.  She is also the Medical Reserve Corps Coordinator for S7HD.  In September 2018 she received recognition from Illinois Emergency Management Agency (IEMA) and the Governor of Illinois, Bruce Rauner, for completing the Professional Development Series (PDS) in Emergency Management.  Bobi currently serves on the Illinois Region 5 Shawnee Preparedness And Response Coalition (SPARC) Executive Board.
Executive Board State Representatives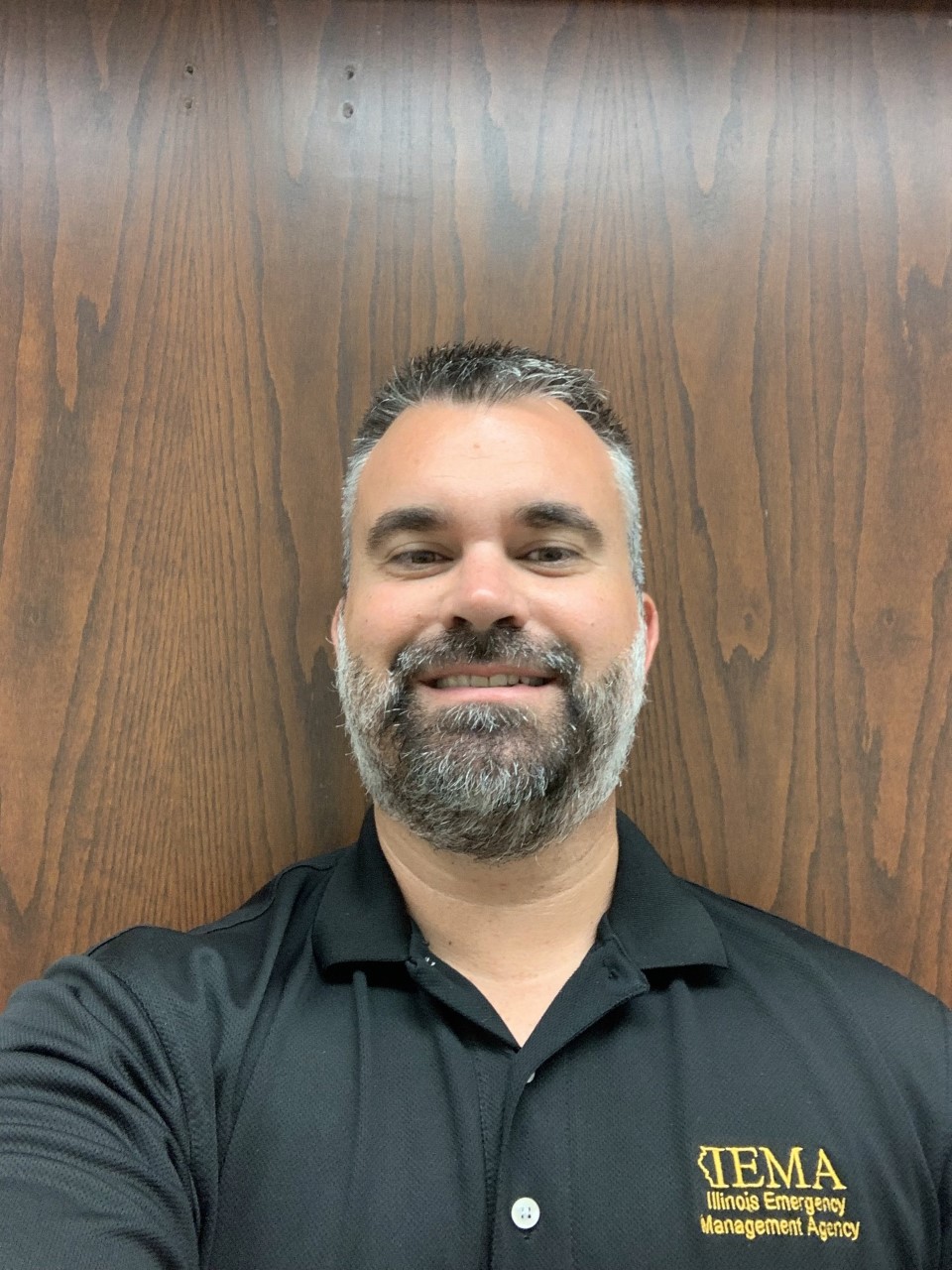 Brandon Hendrix accepted the Region 11 Regional Coordinator position with the Illinois Emergency Management Agency (IEMA) on August 15, 2021, after being the temporary coordinator for five months and the Staff Development Specialist for one year. During this time Brandon maintained daily operations at the regional office while responding to community needs and developing relationships with state-wide partners and joined the Shawnee Preparedness and Response Coalition's (SPARC) executive board as the IEMA representative. Before making his way to IEMA Brandon did several things to prepared for his role as the Regional Coordinator. In 2010 Brandon graduated from Southern Illinois University of Carbondale with a degree in Kinesiology specializing in K-12 education and a minor in Business. After graduating Brandon spent two years (2011-2013) teaching OSHA safety training for all of the new hires of Continental Tire. In 2013 he started running his family's Accounting/Tax business. His main roles included overseeing all training and the day-to-day business operations. He is still a participating partner in this business. His final endeavor before entering the IEMA office was teaching Health/Physical Education in the Gallatin County K-12 public school district for the 2019-2020 school year. In his free time, he enjoys playing music, golfing, fishing, and coaching various sporting activities.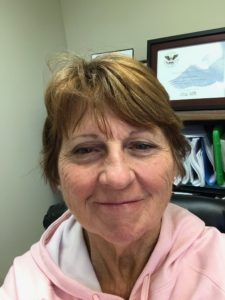 Linda Angarola is from Marion, IL. She is currently the EMS Region 5 Coordinator for the Illinois Department of Public Health. She graduated from McKendree College with her Bachelor's of Science in Nursing and Registered Professional Nurse from John A. Logan College. Linda is the chair of the State of Illinois Pediatric Committee, is an Illinois Poison Center Outreach Educator, regional representative to the State of Illinois Trauma Advisory Council, and much more.
Hospital Preparedness Program Staff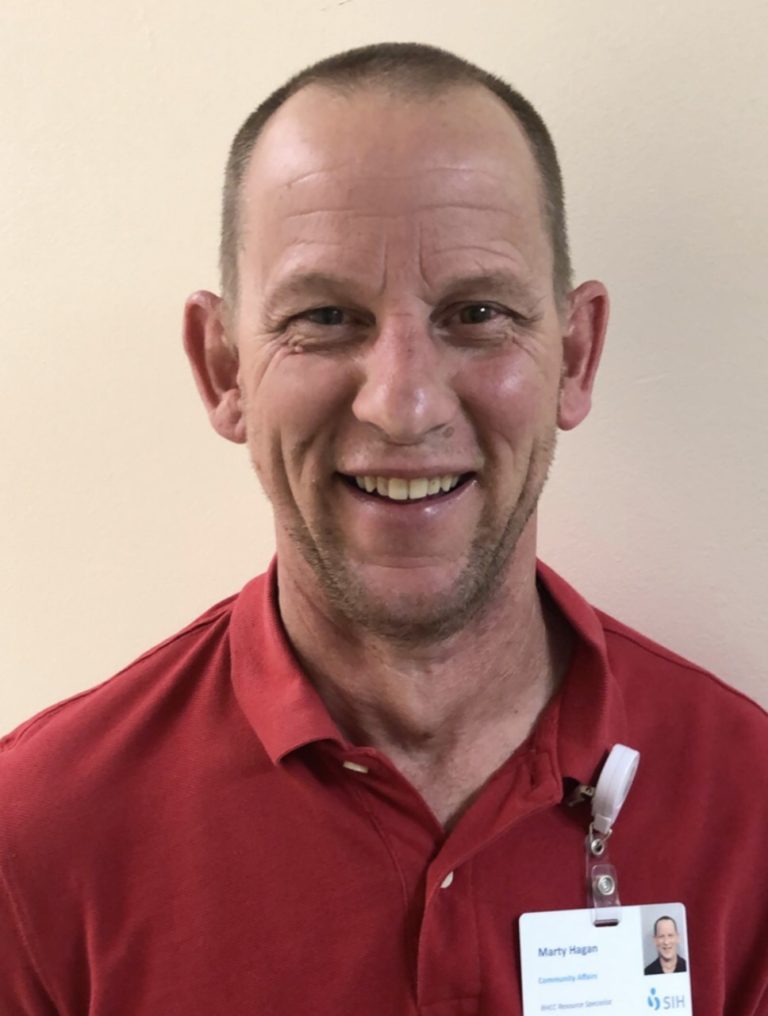 Marty Hagan is currently serving as the RHCC Resource Specialist. He received his Undergraduate degree in Marketing from Southern Illinois University. He also has an Associate's Degree in Emergency Medical Services from John A. Logan Community College and a Certificate in Nuclear Medicine from the University of Findlay. Prior to becoming a member of the HPP staff, Marty was the Hospital Emergency Manager for Heartland Regional Medical Center. Marty is also a Certified Nuclear Medicine technologist and has been for 14 years. He still holds his State and National certificates. Marty is also a volunteer firefighter and EMT for Carterville, IL. He has been doing that for 5 years. When Marty is not at work, he enjoys spending time with his wife of 21 years and 18-year-old son and traveling to see his two daughters and spouses, who are in the military. Marty also enjoys the outdoors and having fun in everything he does.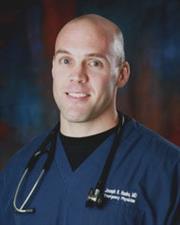 Dr. Haake is a board-certified Emergency Medicine Physician who has been working for SIH since 2010. He obtained his bachelor's degree in biology from Southern Illinois University in Carbondale followed by Medical School at SIU School of Medicine in Springfield IL. While in undergraduate as well as medical school, he worked as an EMT-Basic in Southern Illinois. He completed his Emergency Medicine Residency at Michigan State University- Kalamazoo Center for Medical Studies and returned to Southern Illinois. He has served as Medical Director for Southern Illinois Regional EMS since 2011. Dr. Haake works with local law enforcement agencies to provide tactical medical training and support and also served as a Rope Rescue team member. He also served with the United States Army Reserve as an EM physician and achieved the rank of Major.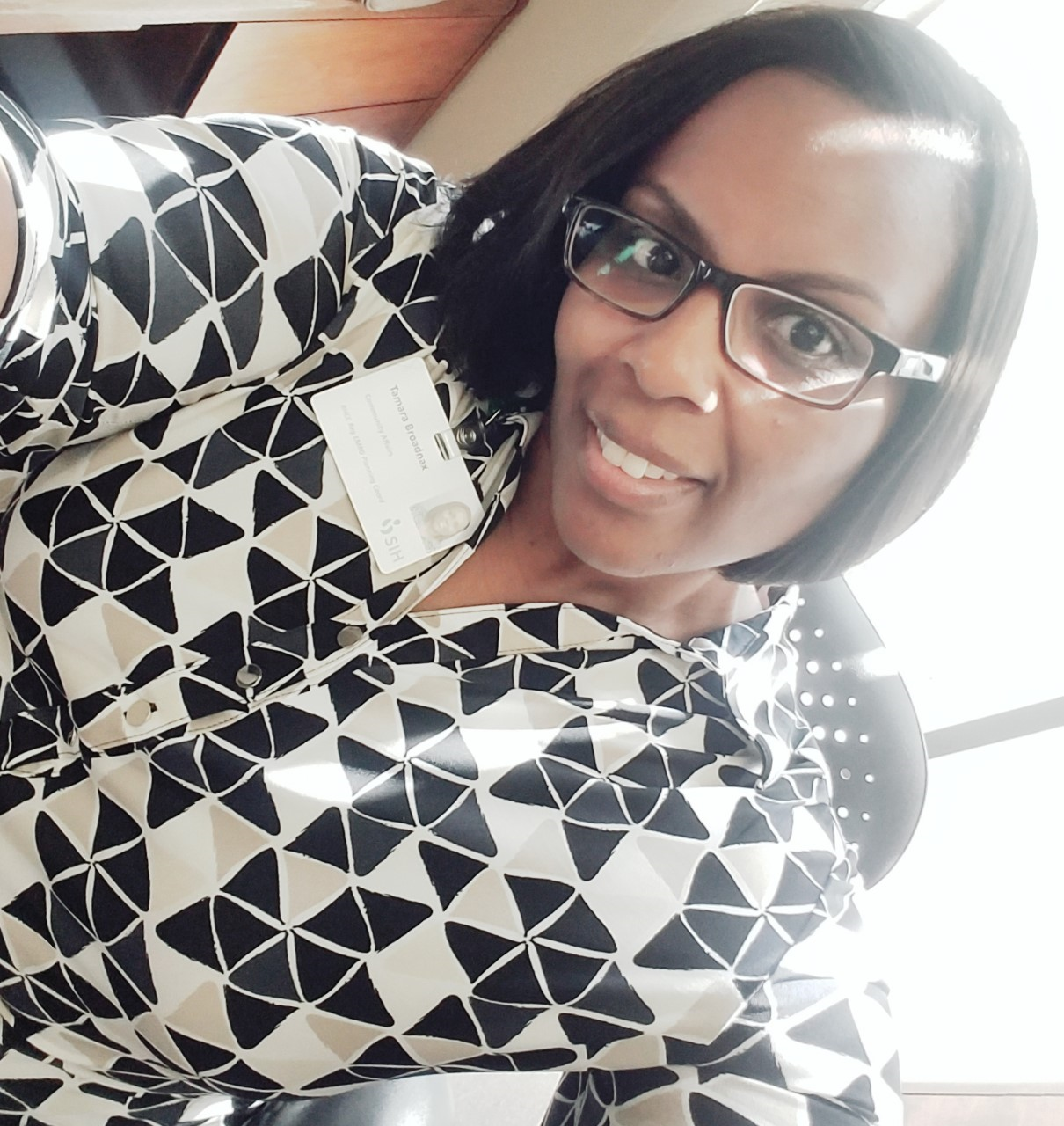 Tamara Caffey-Bey is a native of southern Illinois. She received her undergraduate and graduate degrees in Geography from Southern Illinois University Carbondale. Prior to joining SIH Office of Emergency Preparedness, Tamara was Project Manager for the Natural Hazard Research & Mitigation Group housed in the Geology Department at Southern Illinois University Carbondale. She has experience in mitigation planning, hazard identification, risk assessment, and plan development. Tamara has worked in collaboration with the Illinois Emergency Management Agency to assist several counties across the southern Illinois region in the development of a FEMA-approved plan in order to obtain funding to implement jurisdiction pre-disaster hazard mitigation projects, as a mitigation planning requirement of the Disaster Mitigation Act of 2000. Her current job duties entail supporting the development of local, state, and regional healthcare emergency response and recovery plans, as well as overseeing strategic planning efforts for Shawnee Preparedness and Response Coalition. Tamara has a vested interest in helping communities prepare for all hazards, natural or manmade.
Michael Shelton is new to the RHCC team being hired in May 2022 as the WoW, or Wellness on Wheels Outreach Worker/ Driver.  Michael earned associates and bachelor's degrees from Southern Illinois University Carbondale in the information technology field.  Retiring from SIU in December 2021 after a 30-year career in the Information Technology department, this current employment is a significant and welcome change of pace.  Michael brings 30 years of customer service  experience to the job as well as over 15 years of management.  He also comes to the RHCC with a limited disaster recovery experience on a departmental level.  Michael has military service having served three years in the United States Army and three years in the Illinois National Guard, both with honorable discharges.  Michael enjoys motorcycling and is a Motorcycle Safety Foundation certified instructor and has taught basic and advanced courses for the SIU Motorcycle Rider Program for the past twelve years.